BE YOU WITH ASSIL


I
S CREATED TO EMPOWER YOU FIND YOUR INNER STRENGTH TO CREATE MORE JOYFUL & FULFILLING LIFE THAT INSPIRES & UPLIFTS YOU & THOSE AROUND YOU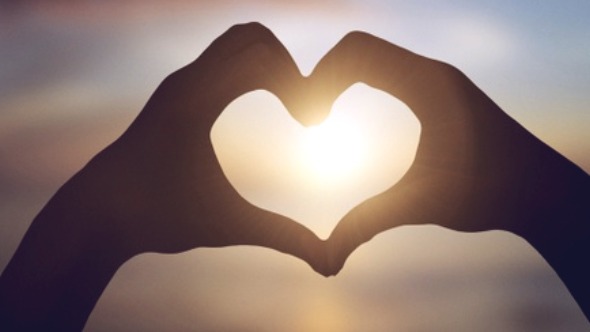 ABOUT ASSIL


I am Assil El Hage, holder of a Certificate of Science in ThetaHealing from THINK institute, a practicing healer since 2009 and a Thetahealing instructor since 2012.
Through BE YOU, I offer personal healing sessions and hold Thetahealing classes online.

As a child, I was raised in a country that was going through a civil war due to religious conflicts. This experience made me rise up beyond the group consciousness and search for common grounds that would bring people and humanity together.



In my thirties, after being separated from my kids I developed cancer. Luckily I recovered but I kept developing many negative beliefs such as anger and resentment strictly related to my personal harsh experience at that time.



In 2009 I started my spiritual journey. ThetaHealing® was a life-changing experience, it taught me how to connect directly to The Creator of All that Is, how to replace my negative beliefs with positive ones and most importantly how to LOVE & FORGIVE myself and others so I can move forward in my life and live my dreams.



The changes and miracles that I have witnessed till this day are endless, I decided it was time for me to share my knowledge and healing abilities with all the people that are ready to change their lives for the better and start to live their dreams.




Everything is possible with ThetaHealing® and the impossible is nothing!!!

To Learn more about the ThetaHealing technique, visit www.thetahealing.com




MY BUSINESS LOGO


My logo is created by my talented husband Artist Rudy Milante who is a practitioner himself. He created few Spiritual artworks that I am sharing with you below after meditating and connecting to the Seventh Plane of Existence. Feel free to check his work on www.milanteart.com to see the difference between these spiritual paintings and his original artwork themes.
BASIC DNA
The Basic DNA introduces the ThetaHealing techniques and focuses on activating the 12 strands of DNA within each participant.
The heart of this seminar is the practice of techniques that allow you to change life patterns held in place by core, genetic, historic and soul beliefs, either self inflicted or externally imposed.
ThetaHealing we believe you inherit beliefs and emotions from your ancestors. This level we call the genetic level.
The students experience an opening to the Unconditional Love of the Creator. The student will learn to identify his/her own beliefs as well as to practice pulling them for others in the seminar. This practice can quickly reveal systems of belief, showing the body how to replace limiting beliefs or feelings with positive ones.
Recent articles have proven genetic beliefs can be passed down.
Other topics and exercises include:
Learn why we create things in our life and what we learn from it.
Learn discernment when working with guides and guardian angels.
Introduction to manifestation in your life.
Future readings.
Balancing your moods.
Soul mates.
Waywards and implants.
Seven Planes of Existence.
The Power of Connecting to the Creator of All the Is.
The ThetaHealing Basic DNA seminar is the first seminar to certify you as a ThetaHealing Practitioner. The Basic DNA and Advanced DNA are the two main seminars that will give you the main tools to start as a ThetaHealer.
Seminar Includes: ThetaHealing® Book and ThetaHealing® Manual.
ADVANCED DNA
The Advanced ThetaHealing Seminar expands the information in the Basic Seminar to encompass an in-depth understanding of the Seven Planes of Existence that surround us.

The student will learn how to clear old resentments, vows, and commitments that hold them back. The student will discover how to heal with the "Baby in the Womb" and "Heal the Broken Soul" exercises. The student will receive Feelings that are Downloaded from the Instructor that will bring profound healing and enlightenment to them.


This seminar is a delightful experience as students are filled with many new and positive feelings such as knowing how to appreciate the now and what self acceptance feels like for the Seventh Plane.

As a student of ThetaHealing, you will continue learning and mastering belief work, enhance your knowledge on downloads, and learn how to differentiate between the different planes of existence and the knowledge in each plane through various exercises building on the information learned in the basic practitioner class.

With the completion of the Advanced Practitioner Seminar, you would have developed a strong foundation in the basics of ThetaHealing and can either look at becoming a ThetaHealing Instructor or continue your path as a ThetaHealing Practitioner.

Seminar Includes: Advanced ThetaHealing® All That Is & ThetaHealing® Advanced Manual.
DIG DEEPER
The ThetaHealing Technique is fabulous for getting to the origin of our issues because Practitioners are taught an incredible technique called digging. This narrative style approach allows us to comfortably discover the elusive and deep subconscious thoughts and beliefs that can block us.
The ThetaHealing technique then uses unconditional love, Belief and Feeling work to clear these.
This seminar is designed to get all ThetaHealers® well trained at this essential technique, to give you the solid grounding, and tips you need so you are confident at digging to find your clients key core beliefs. Unless we can successfully identify the true heart and origin of the problem you won't know what beliefs to change. It can also mean that the changes you make may only be temporary, and un-cleared negative beliefs can be barriers to true healing.

This seminar will empower you to help your clients understand their own behaviours and lives, then through helping them make healing changes you'll be able to emerge balanced and clear at the completion of their sessions.

With the completion of the Dig Deeper Seminar, you will have proficient knowledge and experience to keep doing belief work on yourself and others. You will be able to know all the techniques to release and uncover the hidden beliefs that we are operating from. Under the guidance of your instructor, you will have ample practice time for this class.

Seminar Includes: ThetaHealing Dig Deeper Practitioners Manual
MANIFESTING AND ABUNDANCE
In ThetaHealing®, the concept of manifesting is the Belief that it is possible to create something into the physical using the ThetaHealing-Manifesting-and-Abundance connection to the Creator of All That Is.
Every statement, thought and action is reflected by what we are manifesting in our lives. Every decision is made upon the mirror reflection of what we choose to create.
What we think and say have a direct bearing upon whether our manifestations are for our benefit or detriment. If you constantly say that you are poor, you will be. If you constantly say and think that you are financially abundant, you will be. It is of the utmost importance to stay on a positive mind set.
The truth is that we are creating our own reality and it is possible to manifest the best that the world has to offer. But you must first decide what it is you want in your life. Do you have a dream of experiencing the life you want? Many have the dreams, but not the reality despite much searching.
This course uses an amazing questionnaire to assist you to find the many surprising and deeply hidden blocks standing between you and your goals. It shows you how to dig deep to clear them; teaches you about intention and Divine Timing, followed by how to make everything in your life work for you.
You are then given all the positive new Feelings you need to establish abundance in your life. Many people attempt to use ThetaHealing® to download complete financial success without first Energy-Testing themselves to find what may be blocking them. In some instances, these people become upset when they do not achieve immediate results. In this seminar you will learn how to clear these possible blocks, how to make a plan, to set your intentions, and follow through on your ideas to achieve your successes. This is not a get-rich-quick manual, but rather a universal tool of self discovery to utilize your potential to become rich in all aspects of your life. The ThetaHealing® Manifesting and Abundance Seminar has the following criteria taught by a certified ThetaHealing® Instructor:
Manifesting Downloads in a Theta State
How blocks on abundance are seldom about money
Exercises to remove your blocks
Exercise: Divine Timing
Exercise: Remembering your Future
Exercise: I am stuck exercise
Exercise: How to create your future from the Seventh Plane and manifesting in the highest and the best way
Exercise: Bless your money
Seminar Includes: ThetaHeailng Manifesting and Abundance Manual and Manifesting from the 7th Plane Meditation CD.
---
IF YOU HAVE THE OPPORTUNITY TO CHANGE ANYTHING THAT IS BOTHERING YOU IN YOUR LIFE WHAT WOULD IT BE?


Together we can work on every single area of your life to help you unfold your physical, emotional and spiritual growth so you can move forward and reach your highest potential.
Below you have Two different consultation options from which you can select what is best for you:
1. One on One Sixty minutes consultation session via Zoom, FaceTime, Skype, WhatsApp or over the phone.
2. Package of Five separate consultation sessions to be scheduled in Five different dates. Every session will occur via Zoom, FaceTime, Skype, WhatsApp or over the phone.
Should you have any questions please do not hesitate to contact me.


"I never believed that manifestation truly existed until I met Assil. Having sessions with Assil have always been a great experience. There's something about her energy that makes me feel very comfortable throughout the process. Although such sessions are supposed to be very serious, I genuinely enjoy every moment and feel very peaceful whenever we are done. One thing you should know about Assil is that she is very honest and she will tell you the ugly truth (that you already know but won't admit) but believe me this is what you need her for! She will help you turn it into something beautiful, accept it, understand it and heal anything impacted by it through Theta. The very next day it will only become history and a key that opens so many blocks in your life. I highly recommend working with her she can help you change your life BIG TIME!!!"
"Finding Assil was the most precious thing I got after my traumatic car accident 3 years ago. The way Assil teaches this process in a simple and gentle way that made it so comfortable and easy to learn Thetahealing courses. I also took many sessions with her which benefited me in a unique and superb way. Finding Assil is a big miracle to me and it is leading me to witness and experience so many more miracles. Thank you Assil for making my life amazing, awesome and for teaching me how to take my life to my true potential to a different higher level."
"Assil is a special human being and healer who has the natural ability to make you feel comfortable and at ease. After my sessions with her I immediately feel a great weight lifted, a positive shift and a concrete understanding of what my feelings are or purpose in each situation. I'd highly recommend her and have. I've had sessions for different areas in my life from family, love, to work, so nothing is off limits. My teenage niece who was going through a traumatic time in her life had a couple sessions as well and it helped her deal with her situation immensely. I'm forever grateful to have come across Assil and her work. The essence of who is she is and what she does is 100% without bias and done with pure love."
- STEPH R.
California - USA
"Assil is such a blessing in my life. She is truly an intuitive Healer. I've experienced dramatic shifts in my life with her work. I've also taken many courses with her. She makes you feel comfortable, like a family member and teaches with such confidence. I highly recommend her for healing, guidance or for any of her courses. She's a walking light of love!"
- LARA A.
California - USA
"I took many classes with Assil, she is very detailed and her patience with me was unbelievable. I was confused about allot of areas in my life but she took me under her wings and I felt like a child with a mentor walking me through my fears and disappointments. She pulled out all the things that were holding me back from what God wanted me to become. I feel free and I have written a book that would have never happened without her help. She is strong, tender but wise in every aspect of her teachings. Without her I would still be in a shell afraid of moving forward in my life. My life now is fulfilled in completeness. I owe her so much she has gone beyond everything I could ever have hoped to become."
- DIANA H.
California - USA
"I have had the pleasure of taking classes as well as having private sessions with Assil. Her calm and reassuring presence made me feel extremely comfortable and allowed me to fully experience healing and unconditional love. Through the classes and sessions I have become more in touch with my spirituality and my potential to live my best life and be the best version of me."
- ANDREA S.
California - USA
"A surreal and peaceful experiences having multiple healing sessions with Assil. She helped me find blissfulness, calmness, creativity and live in the now. What a blessing to have such a great teacher."
- CLARENCE B.
California - USA
"If you're looking for a real healing, Assil is the right person to go to and you will be amazed by the results. I always have a great experience with her and it is amazing! I highly recommend her!!!"
- KARLA J.L.
California - USA
"The serious beef I had with organized religion has taken some work and I thank you for starting and helping me with the journey it's been accepting, understanding, and loving everything's place on this planet."
"Wow, where do I begin? Assil is an incredible soul and a good person. She seeks the best approach for you and cares from her heart. When I called her I was lost and broken. She helped me become whole again and she is still helping me. That's how much I love and trust her."
- CHRYSALIS B.
California - USA
"I've met Assil when she was my advanced DNA class instructor. Her intuitive powers are very strong and sharp. I was amazed to see what she was observing in me and what issues she was bringing to the surface.
She is a very thorough teacher and she absolutely loves teaching theta. As every healer and every intuitive has their own style and predominant type of energy, Assil's is about nurturing and compassion. It feels comfortable and soothing to work with her.
Another thing that was unimportant to me is that Assil takes time to go through one issue in depth before switching to the next one. This way was working for me better than having a lot of issues being addressed in a short time. I was able to process an issue deeply and feel that it was really resolved.
She takes time, to answer the questions and explain things, even though the amount of The Advanced DNA course material is large.
I am happily recommending Assil as a Theta teacher and practitioner!"
- TANYA S.
Las Vegas - USA
"The best thing that happened to me during 2020 is taking Theta Therapy sessions with Assil, it did a huge shift in my way of thinking, broke old beliefs and fears that I carried and inherited from ancestry and the culture I came from. I started to have clarity in my mind, being peaceful with myself and able to focus on things that truly matters, that only have great improvement in my life. Assil is a great listener, patient and definitely have healing power. Each time I touch her hand after a while I start to feel some cool waves coming out from her hand going across my body, leaving me with a peaceful and hopeful feeling. I am so grateful for this person to making me able to believe in great things can happen to me again. And I will keep continuing taking sessions with her."
- DABY F.
California - USA
"Assil is such a warm, amazing person. I took the Basic DNA course and I could not have worked with a more special person. I felt so comfortable and happy in her presence. I hope to do the advance course soon."
- MANIRA B.
UNITED KINGDOM